Warmly celebrate the store celebration of Wuting Yinchun Tea House (the fifth anniversary of the National Day store and the third anniversary of the Lixin store)
---
扬州五亭吟春茶社是扬州五亭食品有限公司全资子公司,现拥有立新店、国庆店、荷花池三家饭店。主营淮扬菜肴、精致早点,菜品精致美味、经济实惠、环境优美,可承办各类宴席,是生日、商务宴请、朋友聚餐、家庭聚会的理想之所。立新店拥有三个宴会厅和13间风格各异的包间,可同时容纳500多人就餐,并提供大型停车场所。国庆店拥有二个大厅和5间包厢,可同时接纳200多人就餐。
Yangzhou Wuting Yinchun Tea House is a wholly-owned subsidiary of Yangzhou Wuting Food Co., Ltd. It now owns three restaurants: Lixin Store, National Day Store and Lotus Pond. Main Huaiyang dishes, exquisite breakfast, delicate and delicious dishes, affordable, beautiful environment, can host all kinds of banquets, is an ideal place for birthdays, business banquets, friends, family gatherings. Lixin Store has three banquet halls and 13 private rooms with different styles, which can accommodate more than 500 people at the same time, and provides a large parking lot. The National Day Store has two halls and five boxes, which can accommodate more than 200 people at the same time.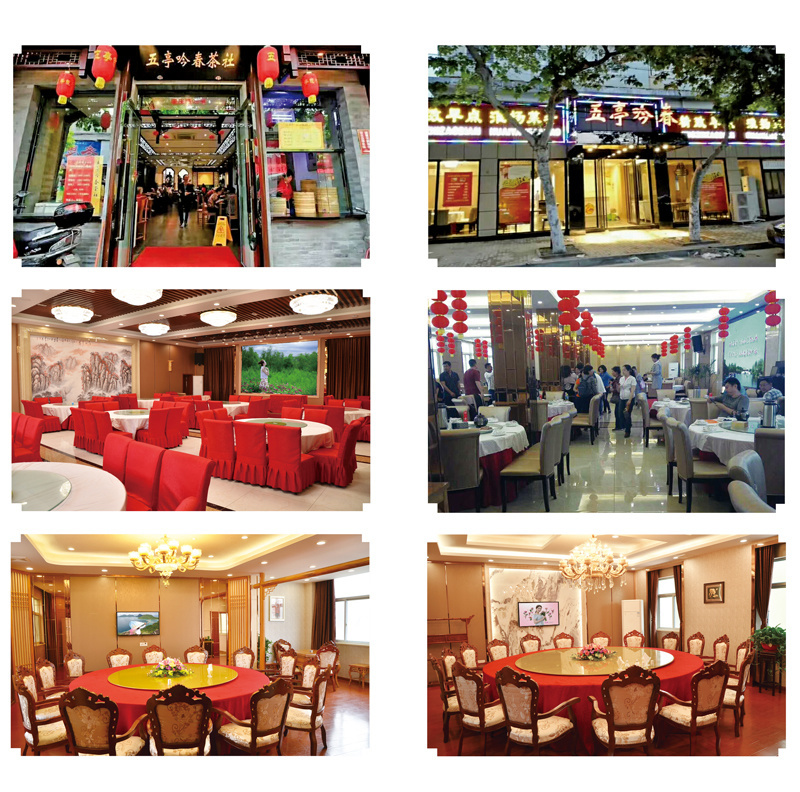 All staff of Wuting Yinchun Tea House will provide warm, thoughtful and meticulous service and look forward to your visit!
Service Hotline:

ADD:No. 24 Lixin Road, Yangzhou City, Jiangsu Province

Mobile website

Tianmiao
Copyright:Yangzhou Wuting Food Group Co.,Ltd.